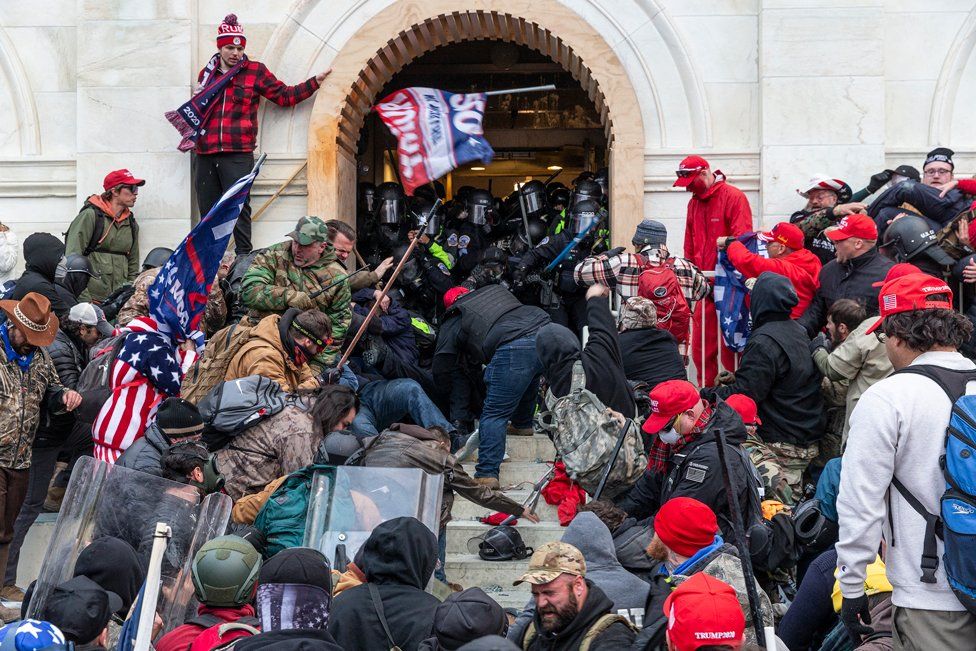 LEV RADIN/PACIFIC PRESS/LIGHTROCKET VIA GETTY
Rioters clash with police while trying to enter the US Capitol building, in Washington, DC. Supporters of President Donald Trump swarmed the building as lawmakers met to confirm President-elect Joe Biden's poll win. Five people have died in connection with the incidents, including Brian Sicknick, an officer with the US Capitol Police.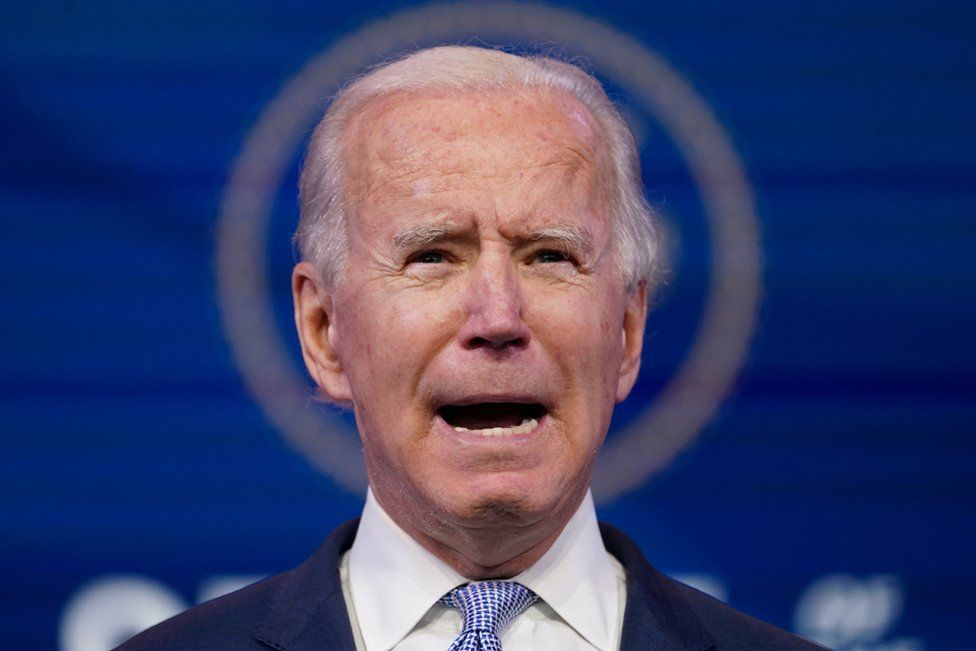 KEVIN LAMARQUE / REUTERS
In a TV address, President-elect Joe Biden described the violence as "one of the darkest days in the history of our nation" and blamed President Trump for stoking violence. He added it was "totally unacceptable" that police had shown more leniency than in Black Lives Matter protests last year.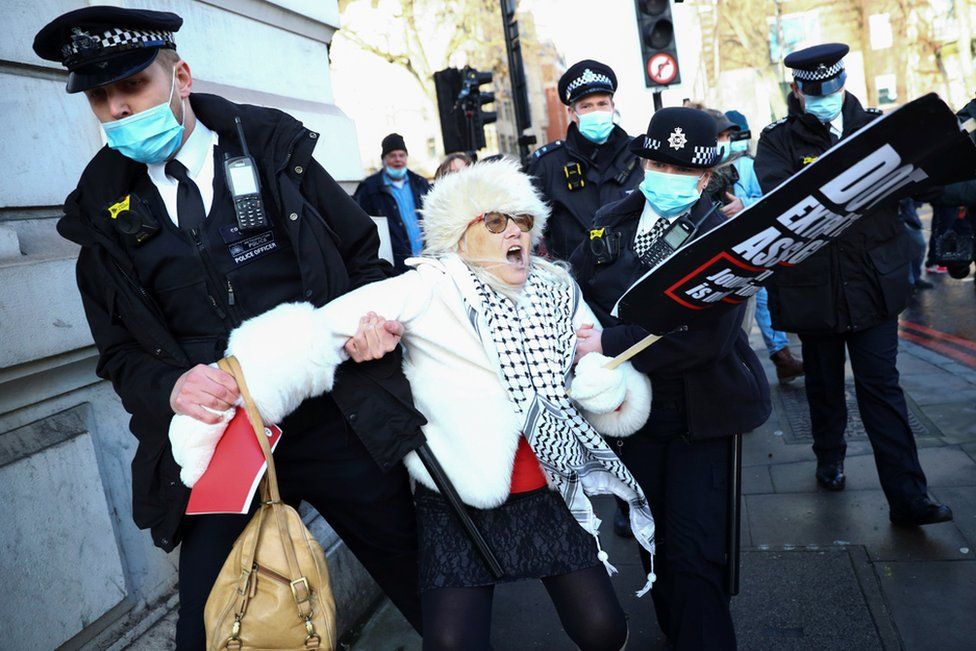 HANNAH MCKAY / REUTERS
Police officers detain a woman holding a placard supporting Wikileaks founder Julian Assange outside Westminster Magistrates Court in London, as lawyers seek bail for their client. The request was denied and Assange will remain in jail as he continues to fight against extradition to the United States.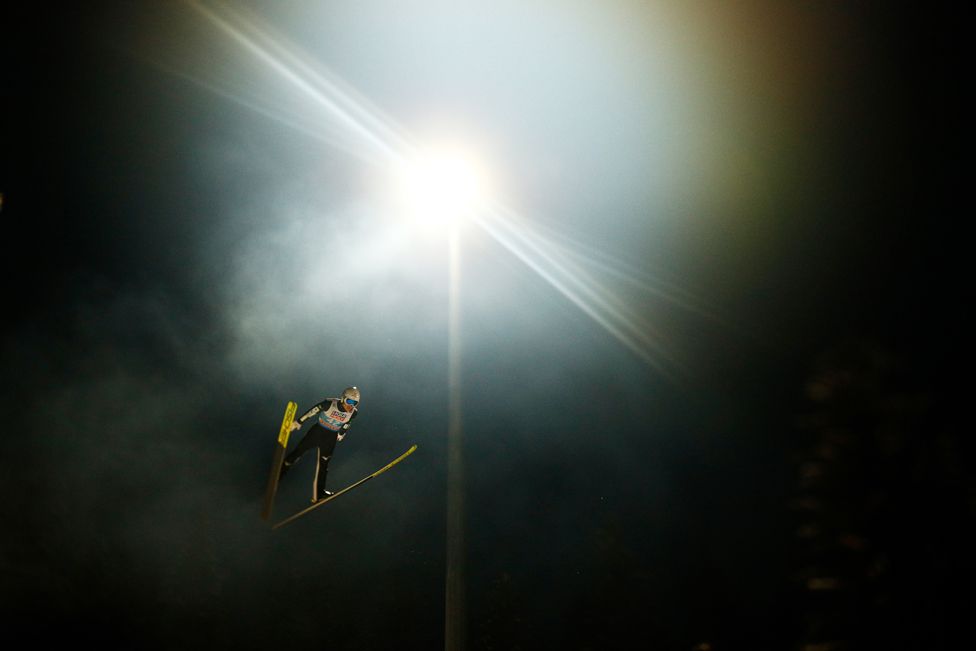 ADAM PRETTY / GETTY IMAGES
Keiichi Sato of Japan competes at the Four Hills Ski-Jumping Tournament in Bischofshofen, Austria. This image was created using a variable plane lens.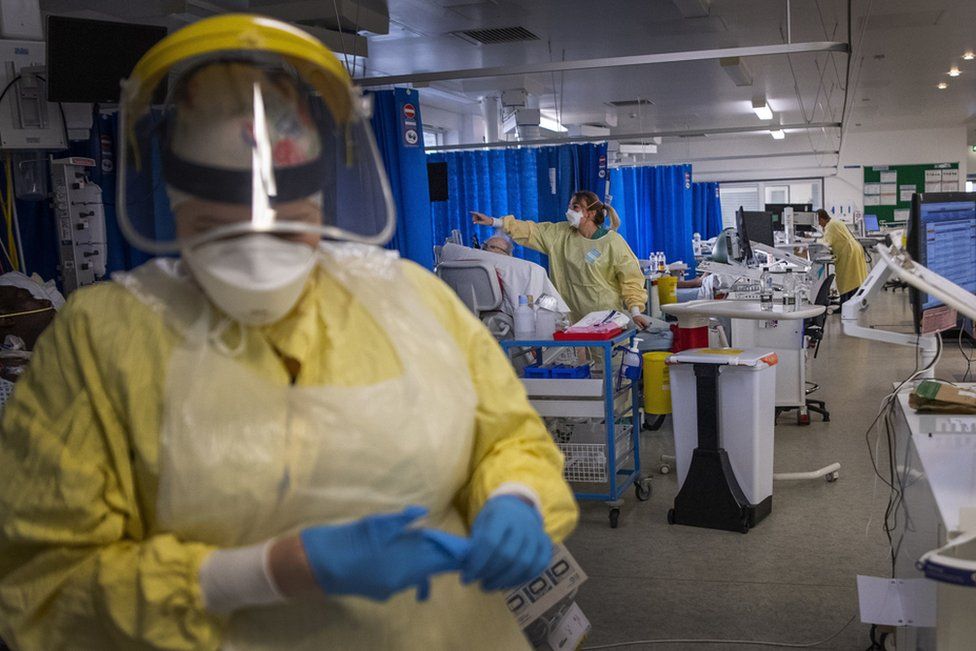 VICTORIA JONES / PA MEDIA
Nurses work in the Intensive Care Unit in St George's Hospital in Tooting, south-west London. Some hospitals in England are at risk of becoming Covid-only sites, with rising admissions forcing trusts to cut back on other services.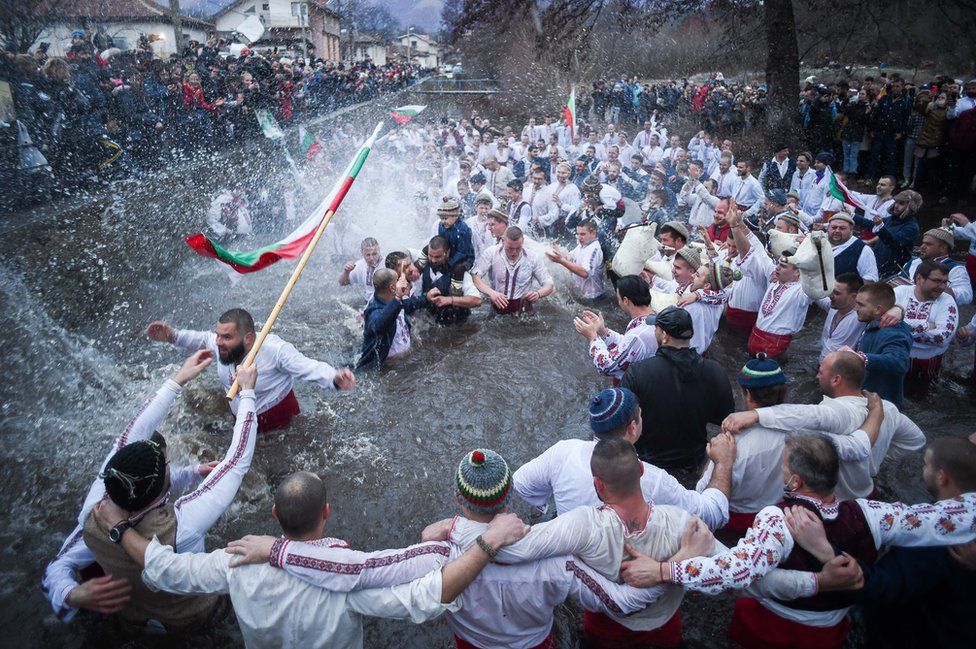 NIKOLAY DOYCHINOV / AFP
Bulgarian men perform the traditional "Horo" dance in the icy waters of the Tundzha river in the town of Kalofer, as part of Orthodox Christian Epiphany celebrations, on 6 January.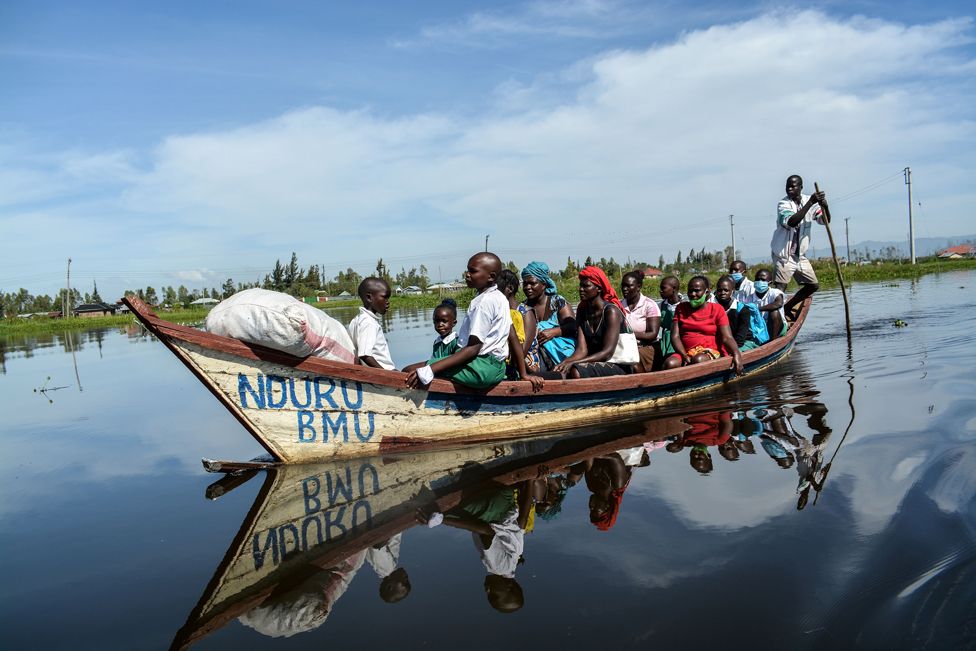 BRIAN ONGORO / AFP
Parents and students travel to school through flood water caused by the overflow of Lake Victoria in Kisumu, on the official reopening day of public schools in Kenya, following closures to stop the spread of Covid-19.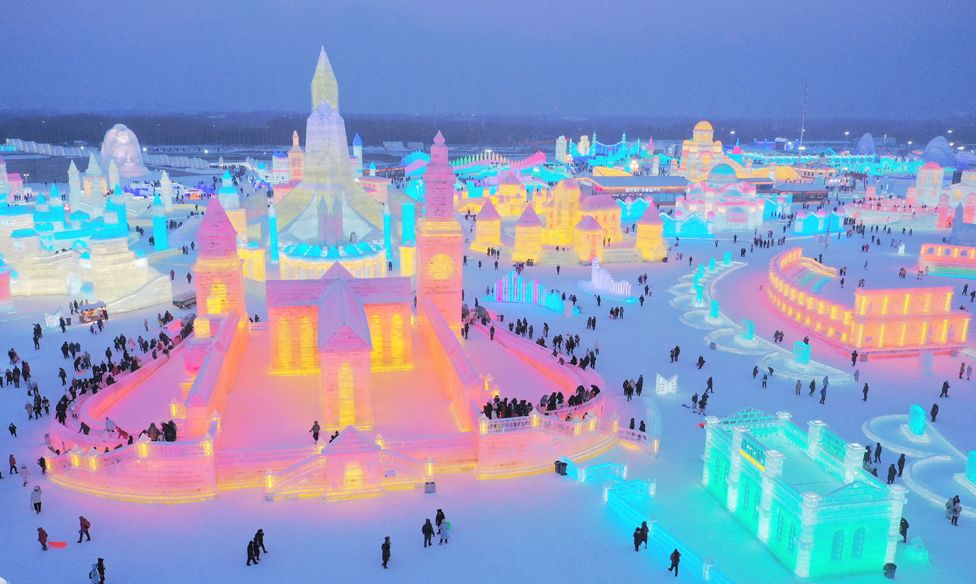 SHUTTERSTOCK
The 37th Harbin International Ice and Snow Sculpture Festival opened to visitors, featuring frozen towers, palaces and castles. The festival, in Harbin, a city in China's north-east Heilongjiang province, is one of the biggest of its kind.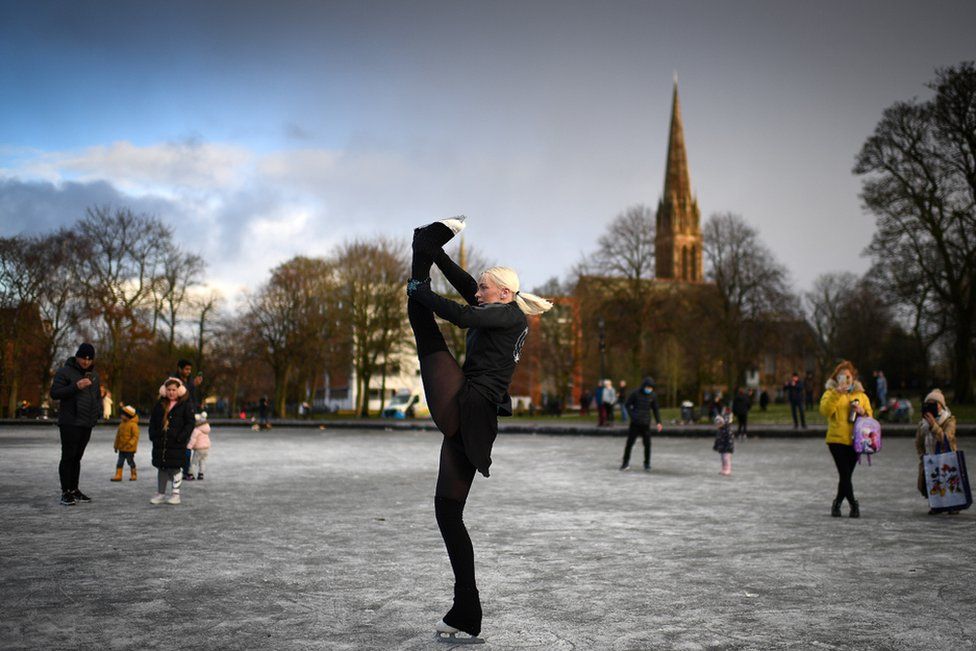 JEFF J MITCHELL / GETTY IMAGES
Suzie Murray skates on a frozen pond at Queen's Park in Glasgow, The City Council said it had warning signs at frozen ponds in parks across the city, and had broken up ice at Queen's Park and Rouken Glen Park to prevent people taking to the ice and putting themselves in danger.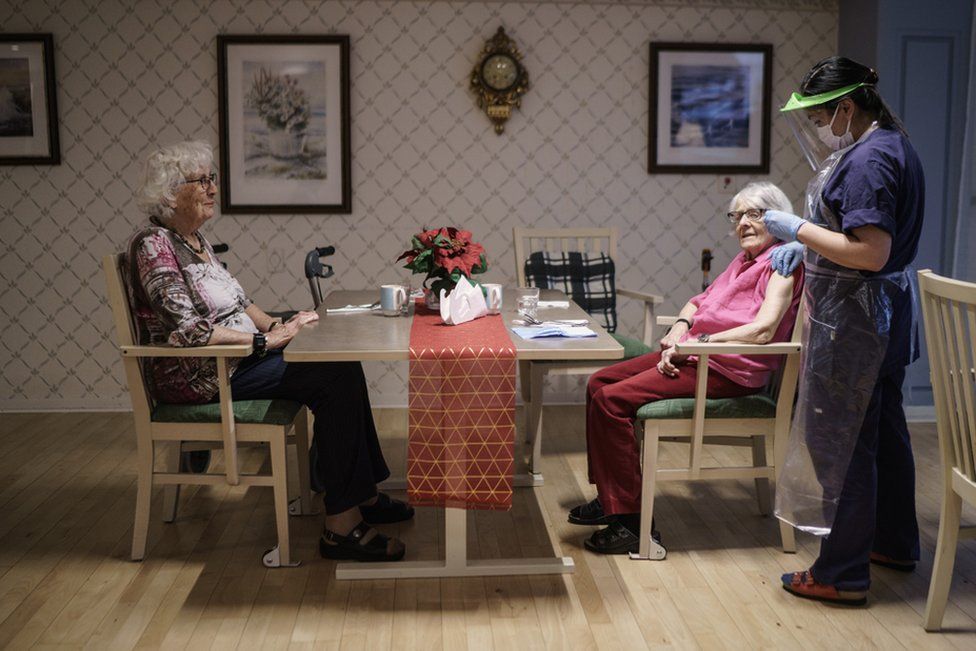 FREDRIK LERNERYD / GETTY IMAGES
Two women in a nursing home in Gothenburg, Sweden, receive their first dose of the Pfizer-BioNtech Covid-19 vaccine. All of the 97 permanent residents in the home received their vaccination.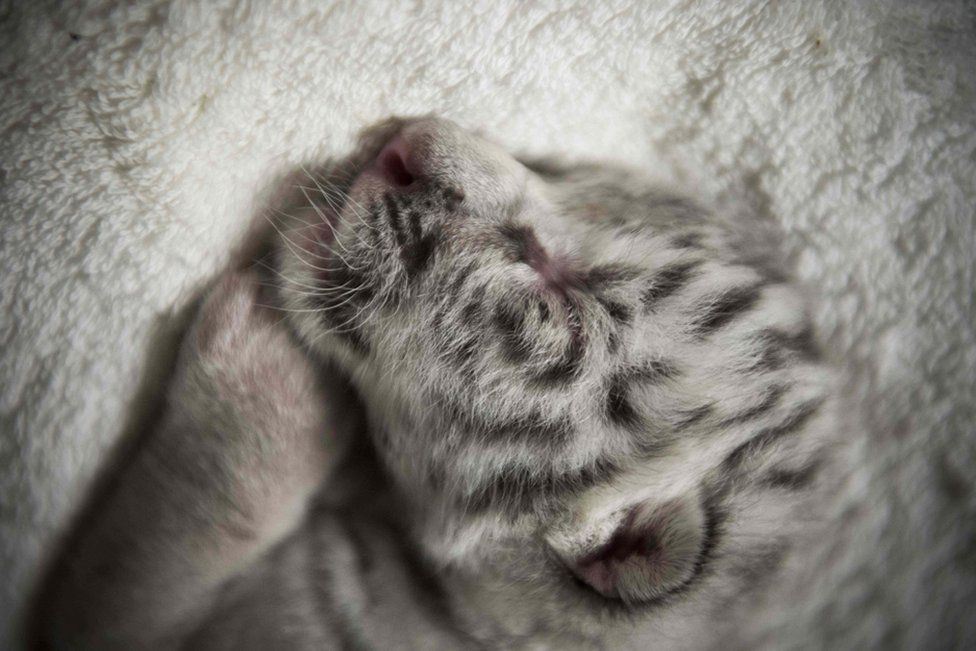 INTI OCON / AFP
A new-born white tiger named Snow sleeps at the National Zoo in Masaya, Nicaragua.