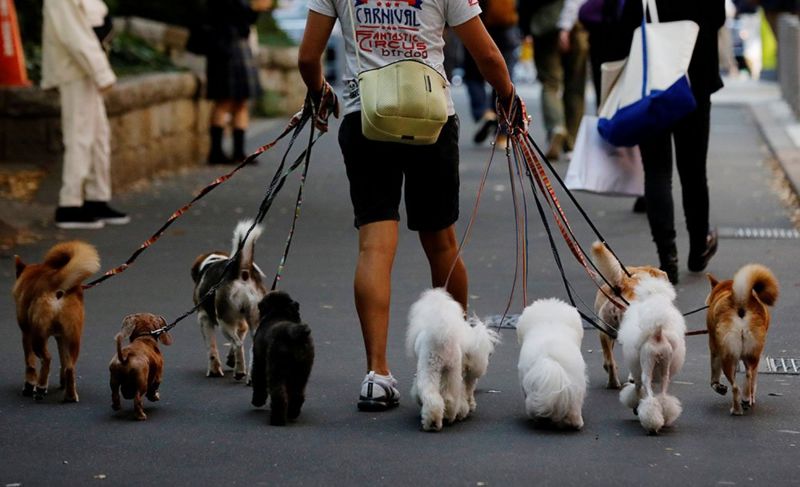 Dog walker in Japan
KIM KYUNG-HOON / REUTERS
Dog walker Nobuaki Moribe pictured 'at work' in Tokyo, Japan.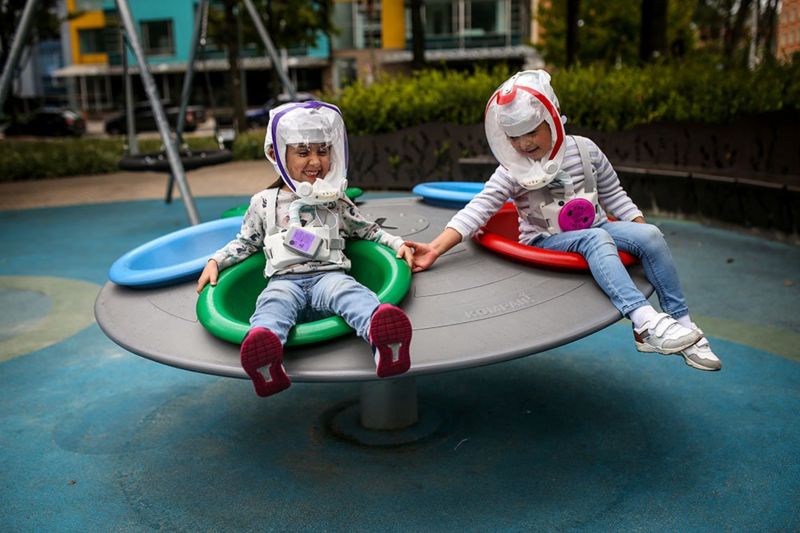 Children in helmets
JUANCHO TORRES/ANADOLU AGENCY VIA GETTY IMAGES
Children in Bogota, Colombia are seen wearing helmets similar to the ones used by astronauts. The helmets, designed by a group of Colombian engineers, are intended to provide protection against coronavirus.





Adam Draper and his partner Stacey Brown
LOREN ELLIOTT/REUTERS
Adam Draper and partner Stacey Brown embrace as she arrives in Sydney, Australia, from New Zealand, after the Trans-Tasman travel bubble opened following an extended border closure between the two nations, due to the coronavirus pandemic.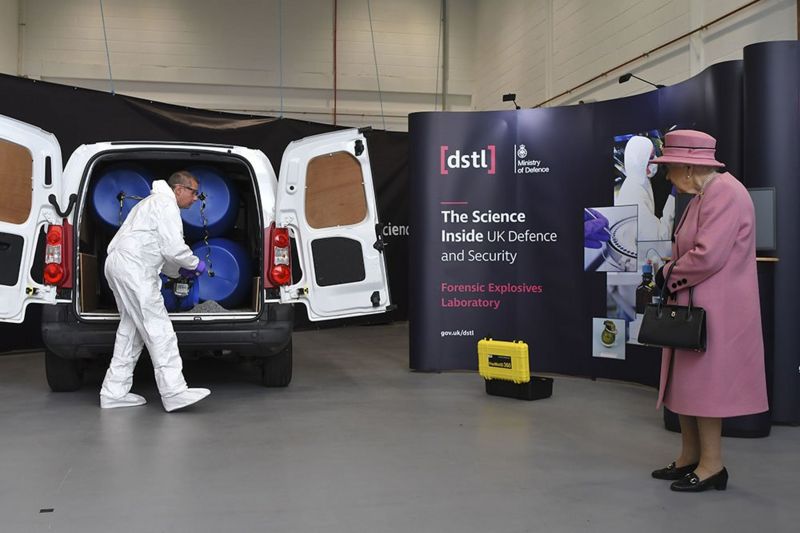 Queen Elizabeth II at Porton Down
BEN STANSALL/PA WIRE
The Queen carried out her first public engagement outside of a royal residence in seven months, as she visited Porton Down, near Salisbury, to meet scientists at the Defence Science and Technology Laboratory.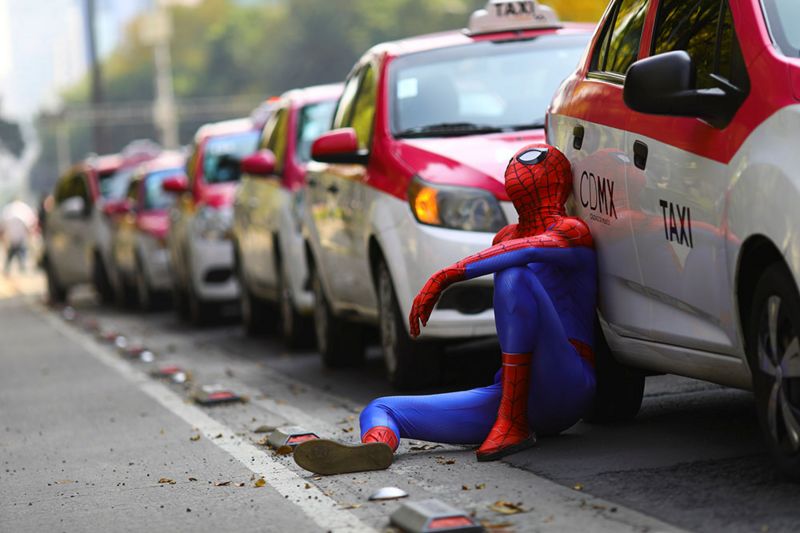 A person dressed up as Spider-Man
EDGARD GARRIDO / REUTERS
A person dressed as Spider-Man rests against a cab, as taxi drivers hold a protest against taxi-hailing apps such as Uber, Cabify and Didi at Angel de la Independencia monument, in Mexico City.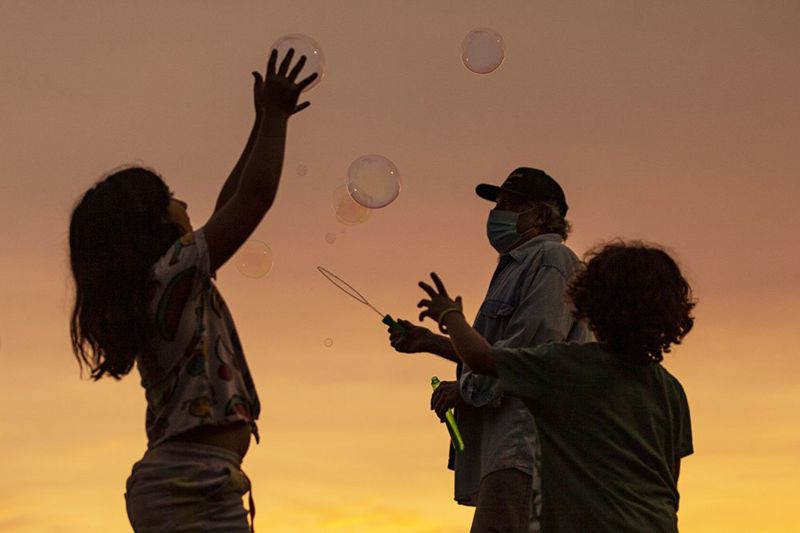 A man makes soap bubbles on California's Venice Beach
ETIENNE LAURENT / EPA
A man makes soap bubbles for children on Venice Beach, California.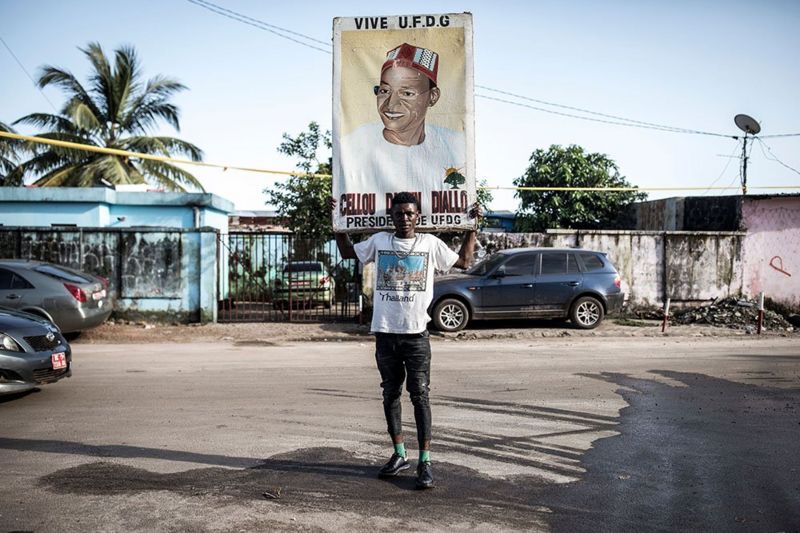 A man holds up a placard in support of presidential candidate Cellou Dalein Diallo
JOHN WESSELS / AFP / GETTY IMAGES
Ahead of presidential elections in Guinea, a supporter holds up a painting of the main opposition candidate, Cellou Dalein Diallo. Alpha Condé, Guinea's 82-year-old head of state, is standing for a third term in elections held this weekend.





Aybeniz Khasanova beside the grave of her son
BULENT KILIC / AFP / GETTY IMAGES
Aybeniz Khasanova, mother of a 29-year-old soldier killed during clashes between Armenia and Azerbaijan, cries at his grave, near Agdam city. Agdam lies within the disputed Nagorno-Karabakh enclave - internationally recognised as part of Azerbaijan, but controlled by ethnic Armenians. The latest fighting, which erupted on 27 September, has been the most intense in decades, with hundreds killed on both sides.





US President Donald Trump throws a face mask into the crowd
JONATHAN ERNST / REUTERS
As the US election approaches early next month, President Donald Trump throws a face mask from the stage during a campaign rally at Orlando Sanford International Airport in Florida. It marked his first rally since being treated in hospital for Covid-19.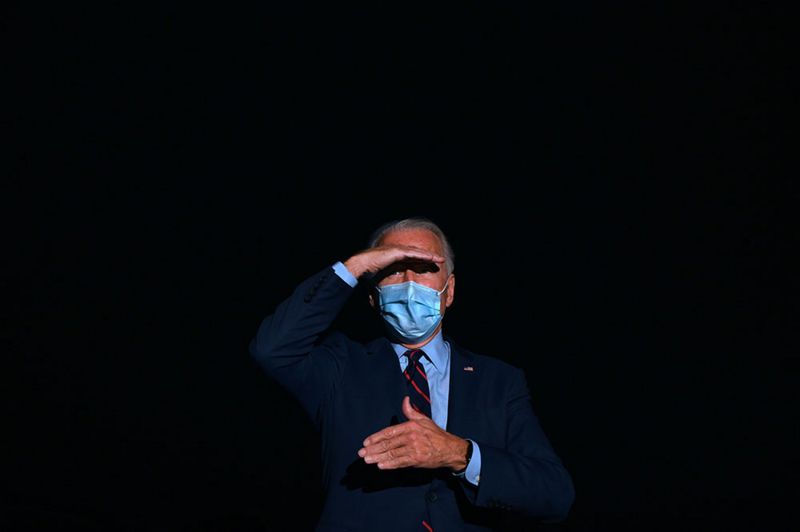 Joe Biden
JIM WATSON / AFP / GETTY IMAGES
Democratic presidential candidate and former vice president, Joe Biden, speaks to the press, as he departs Hebron in Kentucky.