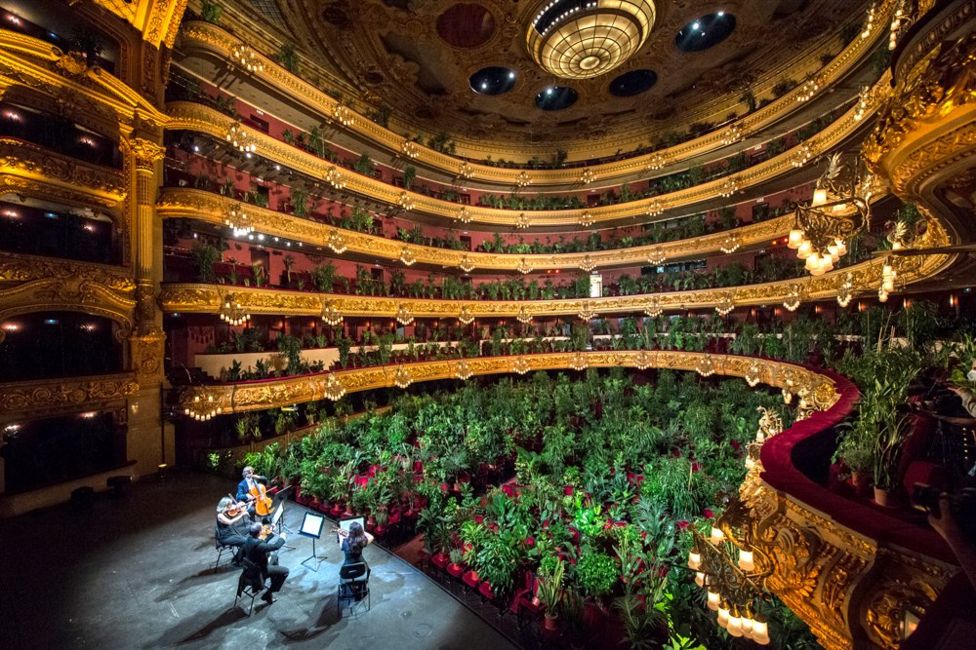 JORDI VIDAL / GETTY IMAGES
Musicians perform to an unusual audience, as Barcelona's Gran Teatre del Liceu opera house reopened its doors with a concert for plants. Following the event, the opera house planned to donate the plants to 2,292 healthcare professionals.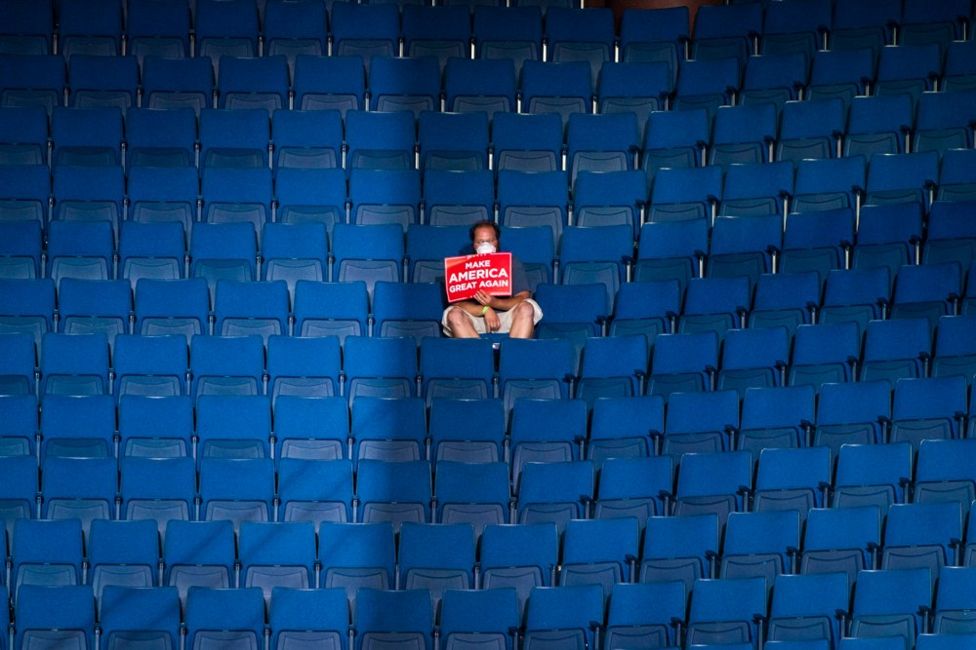 JABIN BOTSFORD / THE WASHINGTON POST VIA GETTY IMA
A supporter sits alone as US Vice President Mike Pence speaks before President Donald Trump's arrival at a campaign rally in Tulsa, Oklahoma.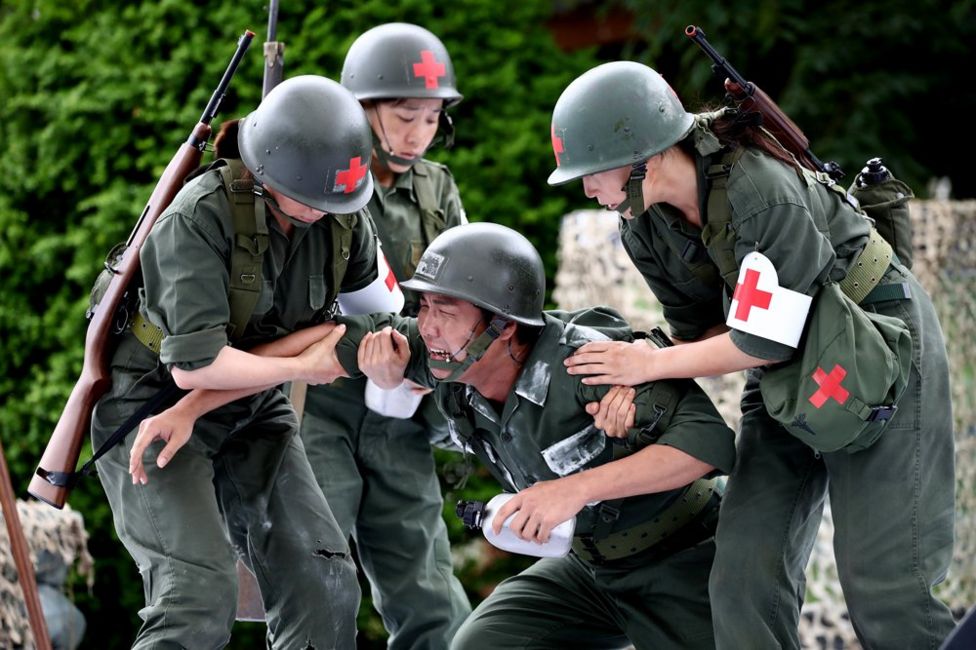 CHUNG SUNG-JUN / GETTY IMAGES
South Korean performers dressed as soldiers participate in a re-enactment.





KIRILL YASKO / HOST PHOTO AGENCY VIA GETTY IMAGES
Servicemen take part in a Victory Day military parade marking the 75th anniversary of the end of World War Two, in Yuzhno-Sakhalinsk, Russia. The event was postponed from its original date of 9 May because of the coronavirus pandemic.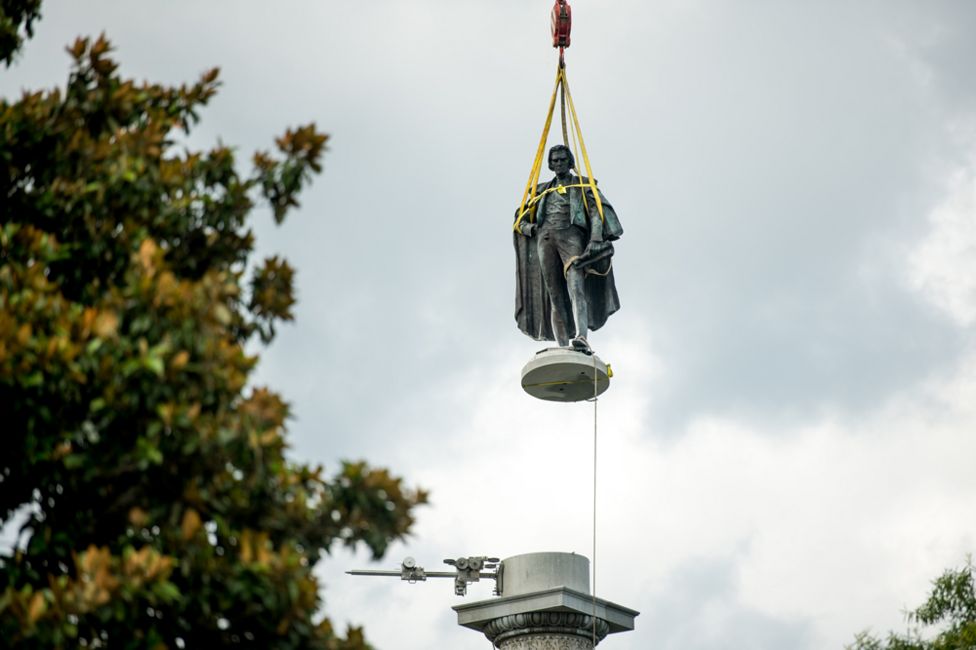 SEAN RAYFORD
A statue of John C Calhoun, a former US Vice President and advocate of slavery, is removed from Marion Square in Charleston, South Carolina.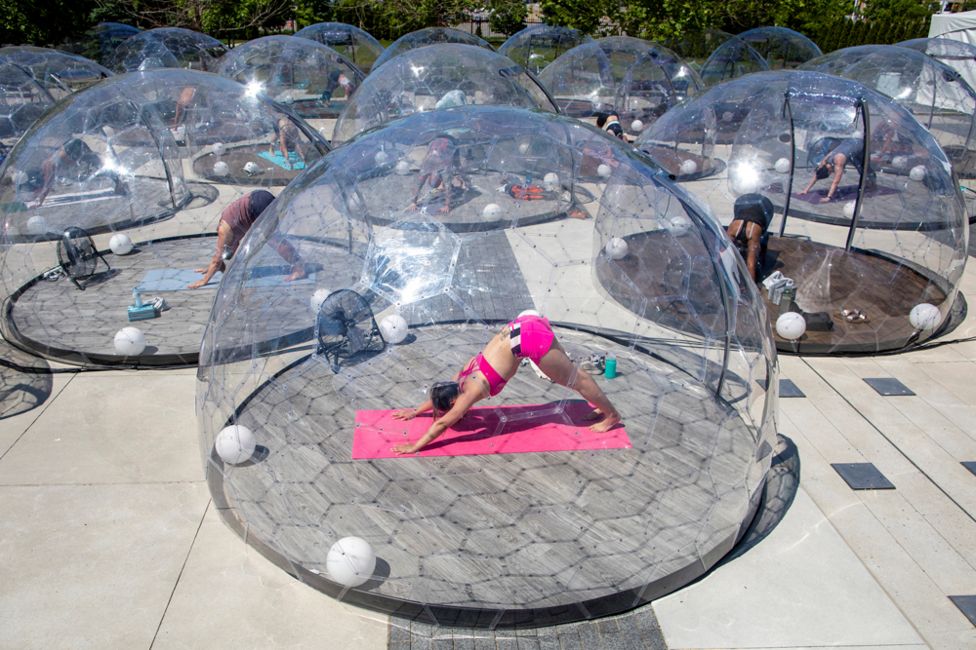 CARLOS OSORIO / REUTERS
People participate in a socially distanced yoga class, in Toronto, Canada.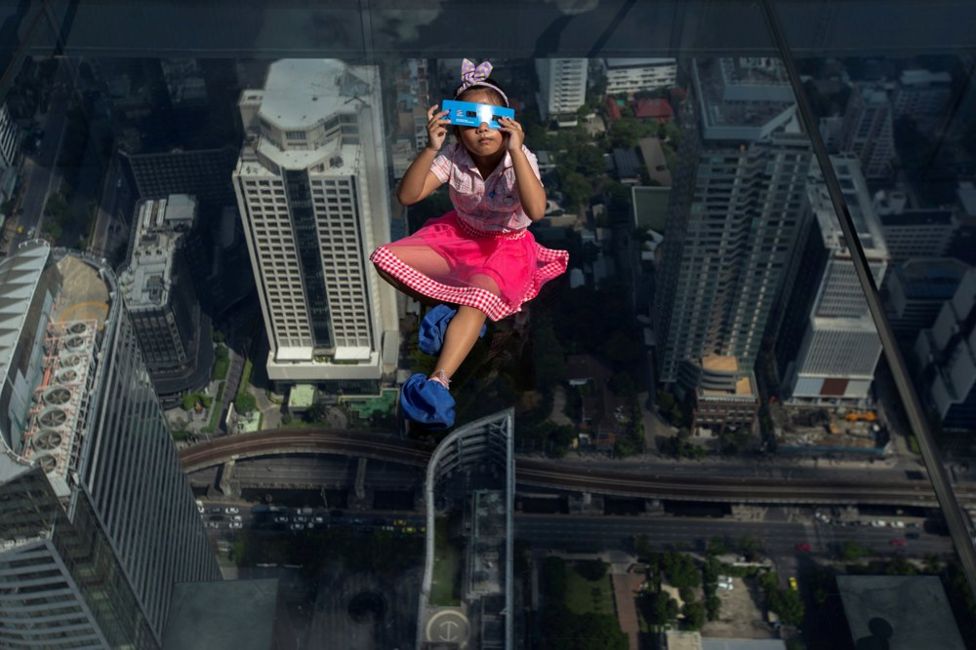 ATHIT PERAWONGMETHA / REUTERS
A girl observes a partial solar eclipse on the Mahanakhon Skywalk Glass Tray at the King Power Mahanakhon building in Bangkok, Thailand.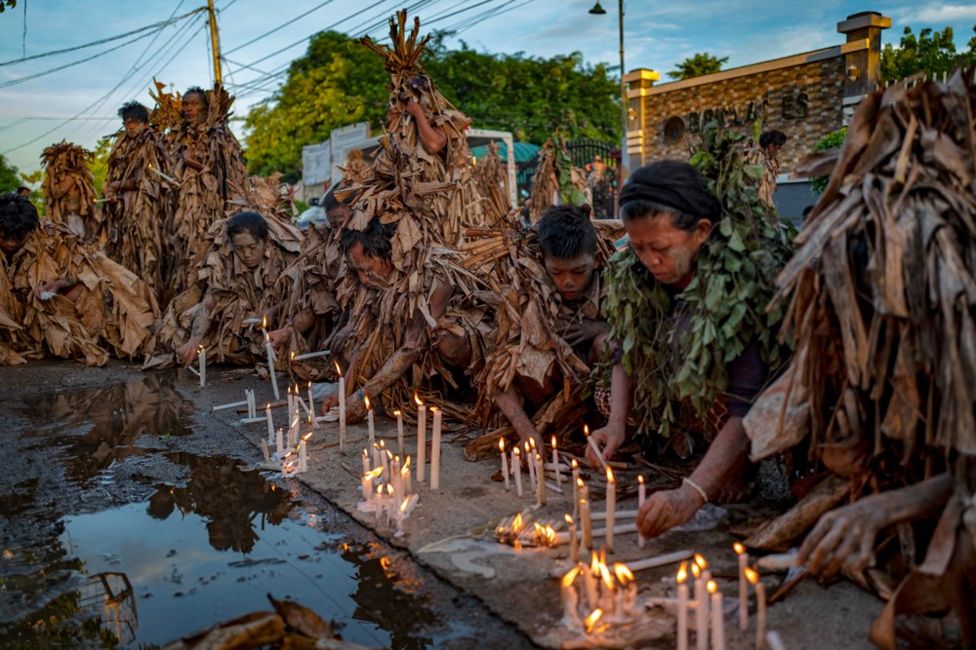 EZRA ACAYAN/GETTY IMAGES


Devotees covered in mud and dried banana leaves light candles and pray outside a closed church to celebrate the Taong Putik Festival in the village of Bibiclat in the Philippines.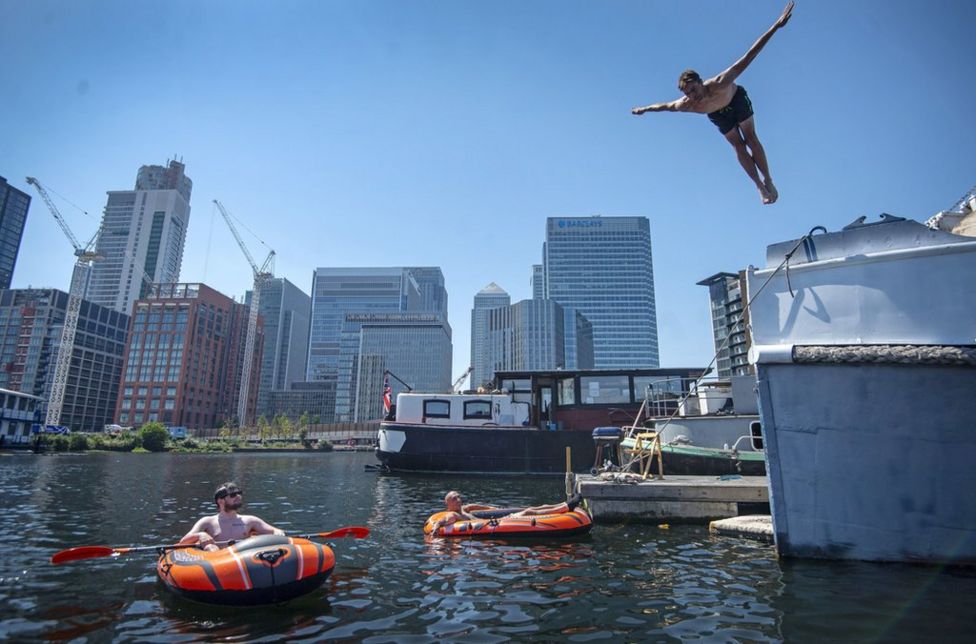 VICTORIA JONES / PA WIRE
A man dives into the water near Canary Wharf, London.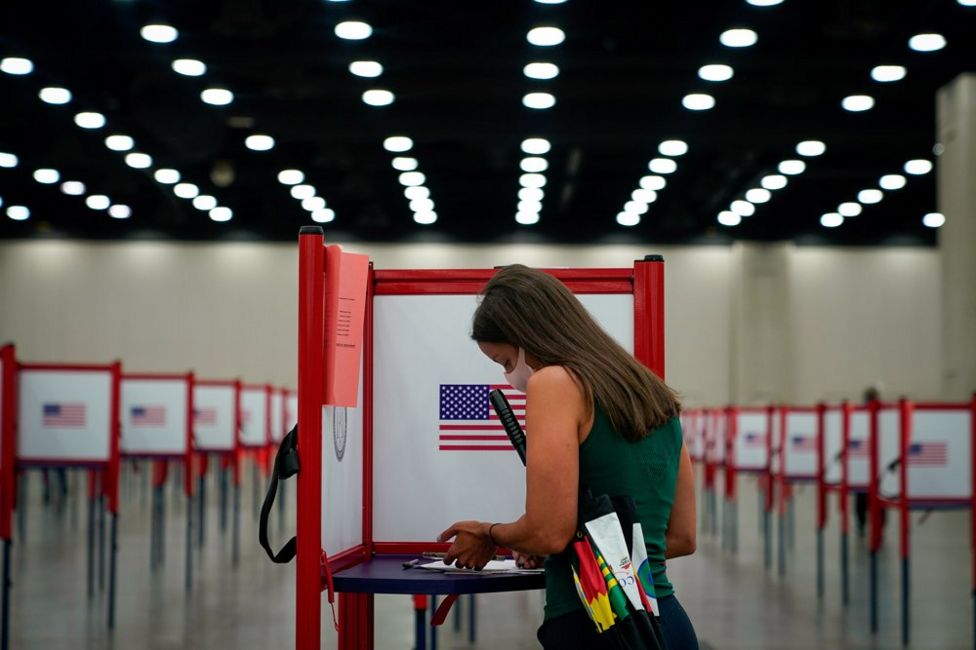 A WOMAN COMPLETES HER BALLOT IN A VOTING BOOTH
A voter completes her ballot on the day of the primary election in Louisville, Kentucky, USA.