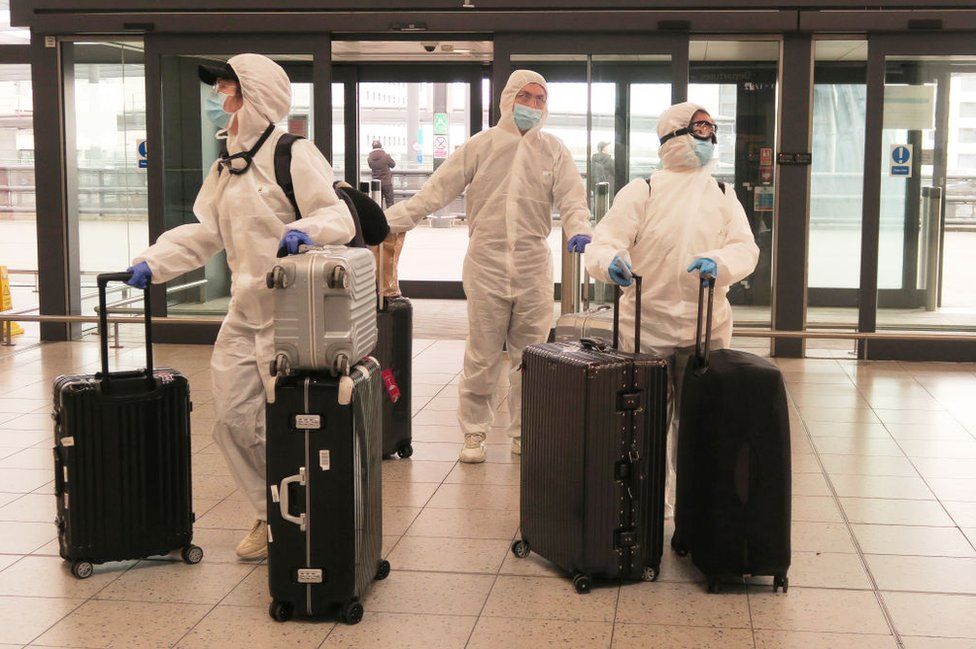 MIKE HEWITT / GETTY IMAGES
Passengers determined to avoid coronavirus arrive at Gatwick Airport departure area.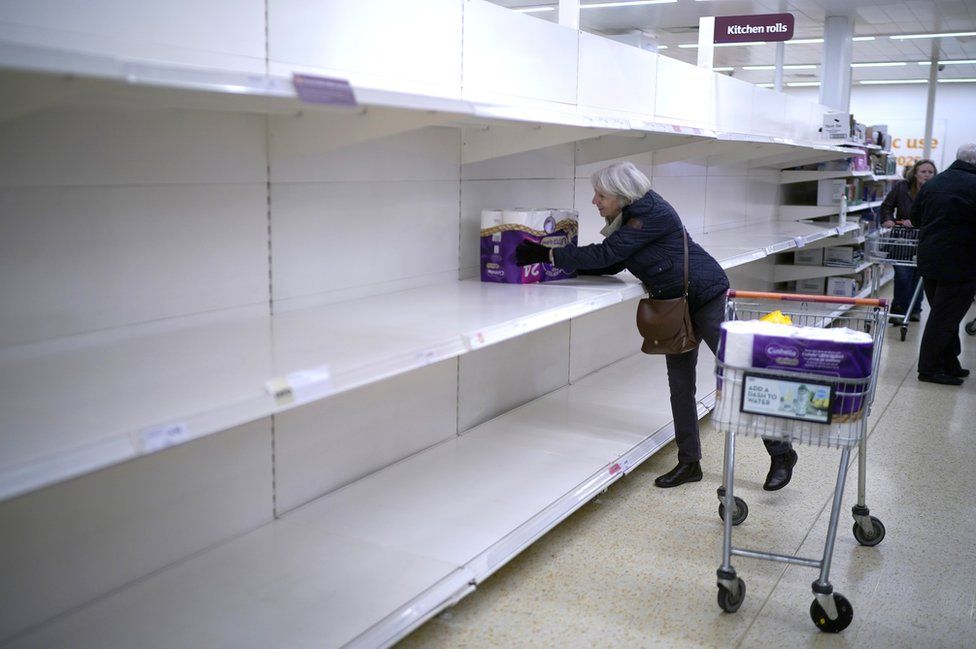 CHRISTOPHER FURLONG/GETTY IMAGES
A woman gets the last pack of toilet rolls at Sainsbury's supermarket in Northwich, United Kingdom. A queue of approximately 600 pensioners had formed before the shop opened at 07:00 with the first hour reserved for elderly and vulnerable people. Many stores have introduced limits on what people can buy to try to curb stockpiling of popular items.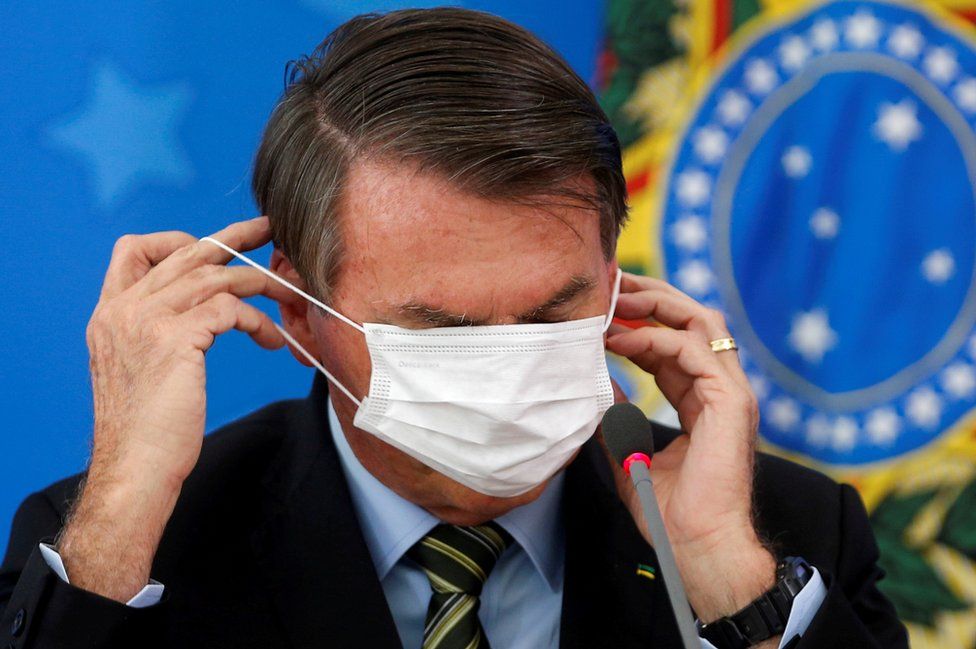 ADRIANO MACHADO/REUTERS
Brazil's President Jair Bolsonaro adjusts his face mask during a news conference to announce measures to curb the spread of coronavirus.





RICARDO MORAES / REUTERS
In Rio de Janeiro, photographer Ricardo Moraes caught this picture of passengers crowded on to a public bus.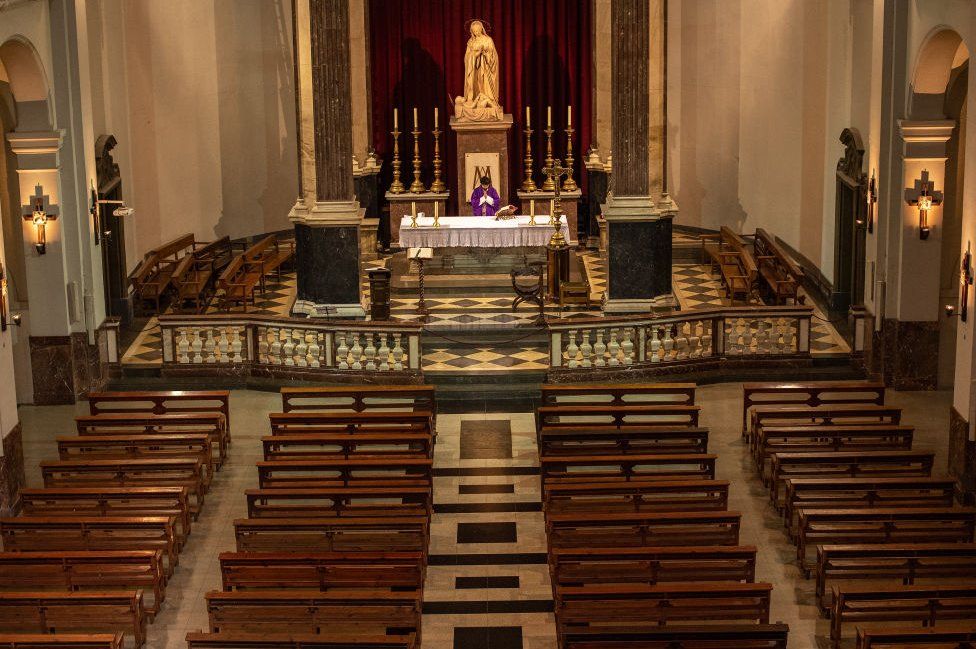 DAVID RAMOS / GETTY IMAGES
At an empty Santa Maria de Betlem church in Barcelona, Spain, priest Carlos Enrique Leal celebrates Mass as it is live-streamed via Youtube to his parishioners.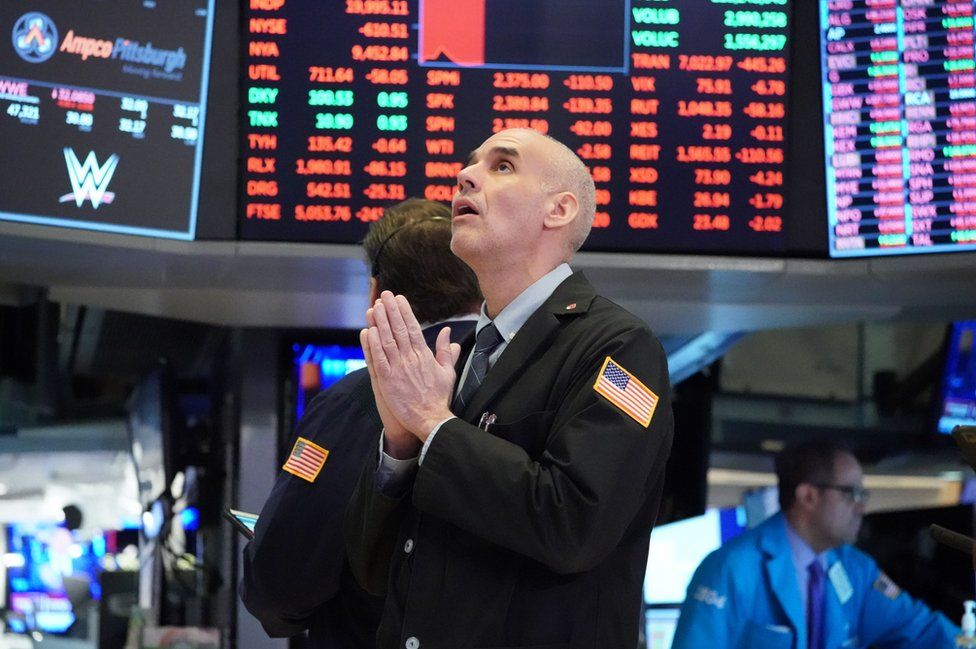 BRYAN R SMITH / AFP
Traders at the New York Stock Exchange look on as stocks continue to fall around the world.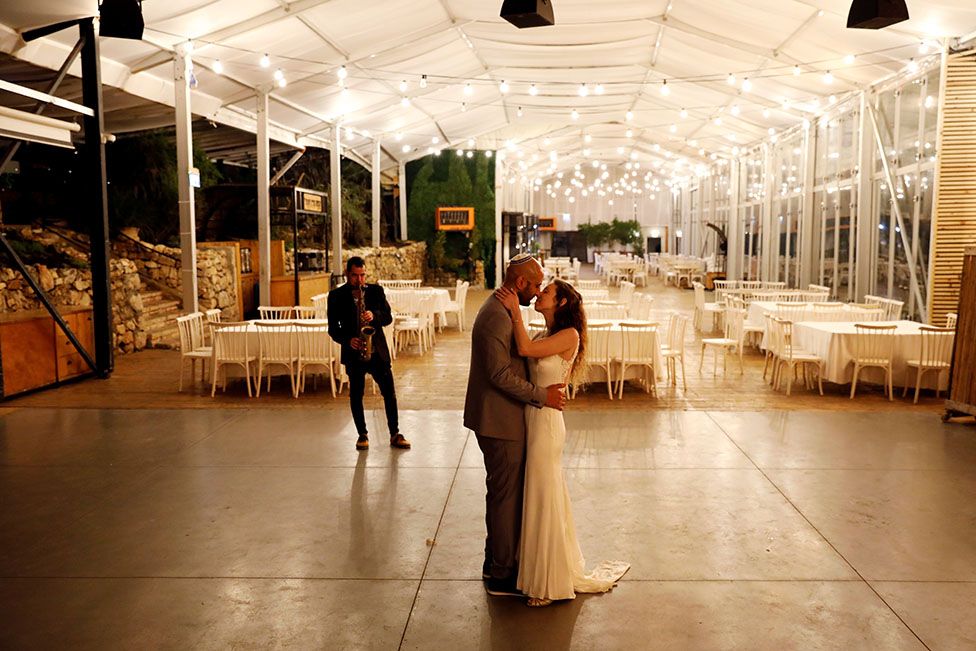 RONEN ZVULUN / REUTERS
Israeli couple Roni Ben-Ari and Yonatan Meushar celebrate their marriage at the Ein Hemed Forest Wedding Venue which is offering free, small-scale weddings for young couples whose plans have been disrupted by the restrictions imposed by the government to fight coronavirus.





REMO CASILLI / REUTERS
With many Italians unable to leave their homes, personal trainer Antonietta Orsini carries out an exercise class for her neighbours from her balcony in Rome.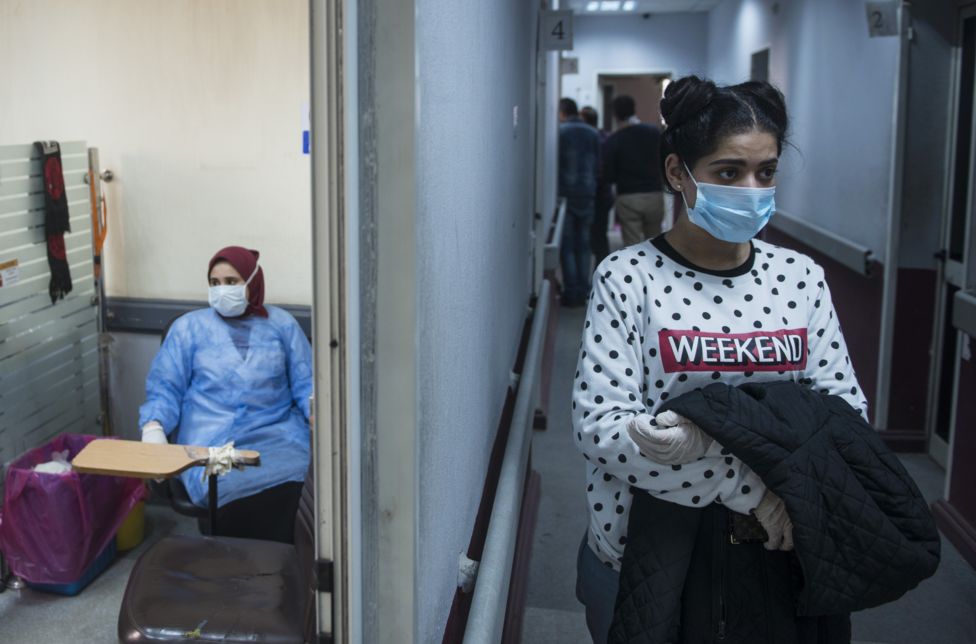 MOHAMED HOSSAM / EPA
A woman waits to take Covid-19 test at the Central Public Health Laboratories in Cairo, Egypt.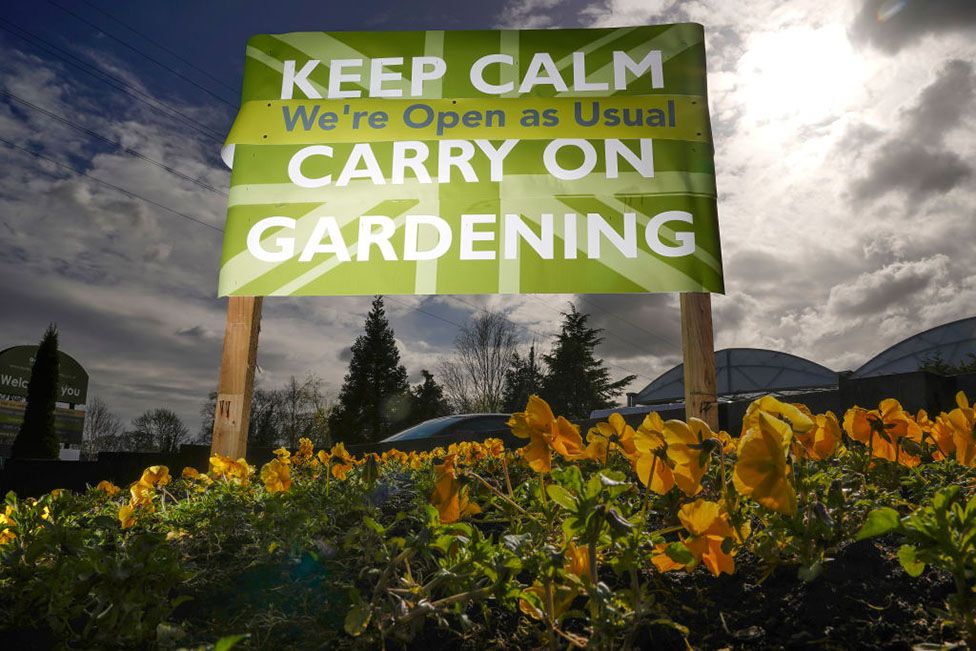 CHRISTOPHER FURLONG / GETTY IMAGES
A sign tells people to "Keep calm and carry on gardening" outside the Burleydam Garden Centre in Ellesmere Port, England.